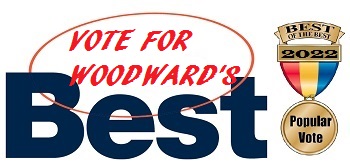 78-year-old resident of Taloga. Died January 14. Private graveside service, Raymond Cemetery, Taloga, OK. Shaw Funeral Home of Taloga.
98 year old Vici, OK resident passed January 13, 2022. Services were Monday January 17, 2022 at 11:00 am at the Vici United Methodist Church with burial following at Camargo Cemetery, Camargo, OK. Shaw Funeral Home of Vici
, 84 year old Woodward resident, died Friday, January 14, 2022 in Vici. Graveside services were held at 2:00 p.m. Tuesday, January 18, 2022 at Elmwood Cemetery. See full obituary at www.billingsfuneralhomewoodward.com
, 71 of Mutual passed Thursday, January 20, 2022. Funeral services are 1:00 pm Tuesday, January 25, 2022 in the Woodward First United Methodist. Interment; Moscow Flats Cemetery with the Billings Funeral Home in charge of arrangements.
72 year old Mooreland, OK resident passed January 16, 2022. Graveside services Monday January 24, 2022 at 2:00 pm at Brumfield Cemetery, Seiling, OK. Shaw Funeral Homr of Vici